IN•clued Facilitator Training

Learn to empower LGBTQ young people with sexual health knowledge and skills to meet their own sexual health goals

Learn to work directly with health center providers and staff on LGBTQ inclusive sexual health care

Provide LGBTQ youth the tools to advocate for their sexual health
Facilitating IN·clued
Youth Workshop
In-Person Training Seattle, WA ($450/participant)
September 28, 2023
Virtual Trainings
9 a.m. – 1 p.m. PST ($200/participant)
March 15, 2023
May 9, 2023
July 13, 2023
October 18, 2023
Nov. 30, 2023
Facilitating IN·clued
Health Center Workshop
In-Person Training Seattle, WA ($450/participant)
September 29, 2023
Virtual Trainings
9 a.m. – 1 p.m. PST ($200/participant)
April 12, 2023
June 21, 2023
October 12, 2023
Nov 15, 2023
On-Site Training & Technical Assistance
Contact us
to learn about on-site, in-depth training and technical assistance support for your team.
About the Program
A Dual Approach
IN·clued workshops use a dual approach to reduce teen pregnancy and sexually transmitted infection rates among LGBTQ young people age 14-19.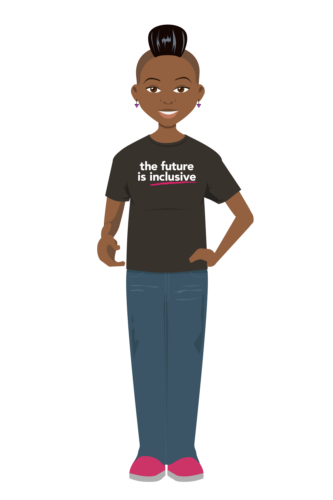 The Future is Inclusive
Time and again you've witnessed systemic barriers at play in your own community. Your experience has opened your eyes to the need for a brand new, LGBTQ-focused sexual health education program. IN·clued is an inclusive education program that addresses the sexual health disparities affecting LGBTQ youth across the United States by combining LGBTQ youth-friendly health services with direct, relevant sex education. The program, created by Planned Parenthood of the Great Northwest and the Hawaiian Islands, lifts young LGBTQ voices and takes a systems change approach to meet their educational needs.
Join the fight for health equity and inclusion with the only evidence-based program designed specifically for LGBTQ youth.
Youth Workshop
This three-hour interactive workshop includes topics such as:
Learning about the specific sexual health needs of LGBTQ youth
Redefining sex for an LGBTQ audience
STI and pregnancy prevention methods
How to access sexual health care and advocate with a provider practice
Health Center Workshop
This three-hour interactive workshop for local health center staff and providers includes topics such as:
Best practices for working with LGBTQ youth
Making a health center more LGBTQ-friendly
Engaging young people in the exam room so they feel safe, comfortable, and open to sharing their sexual health behaviors
So you want to bring this to your community?
This program is designed for you ­– community-based educators or those with the experience, sexual health knowledge, and facilitation skills to implement these workshops in your community. IN·clued facilitators should be:
Knowledgeable about program content
Comfortable discussing the material and answering questions about sexual behaviors
Experienced in interactive teaching strategies (like role-playing)
Consider identity.
Young people who took part in the IN·clued community assessment, voiced a strong desire to have LGBTQ facilitators
We encourage facilitators to have a demonstrated connection to, and experience with, the LGBTQ community
Training is key.
We believe trained facilitators are better prepared to increase the program's efficacy to impact youth behavior. Take your pick – virtual and in-person training options incorporate an interactive learning process in a fun and supportive environment. You will build the foundational knowledge and skills to implement the curriculum using an LGBTQ-centered approach. On completion, you will have an established foundation to support successful delivery of IN·clued workshops with comfort and fidelity.
Purchase of the IN•clued program curriculum is required for participation in Facilitator Training.
How do you know IN•clued works?
This is an evidence-based program, which means the program was rigorously evaluated, with results showing overwhelmingly positive outcomes. A year after the workshop, LGBTQ youth in a randomized control trial showed significant positive differences related to recent sexual behaviors, sexual health knowledge, accessing sexual health care, and self-efficacy.
The IN·clued curriculum is also grounded in the Health Belief Model Theory of Change and proven sexuality education best practices, like the engagement of peer educators.
What can health care providers do to better serve LGBTQ youth?
The IN·clued health center workshop will help you (staff and providers) feel more comfortable and confident providing care to LGBTQ patients, and be better prepared to address LGBTQ youth issues efficiently.
As a result of past negative experiences dealing with health care providers, LGBTQ people are less likely to obtain regular testing and treatment for sexually transmitted infections. Health care providers often fail to provide LGBTQ patients with adequate information regarding safer sex.
Why focus on LGBTQ youth?
There is a lack of inclusive sexual education focusing on the needs of LGBTQ youth, including sexual health resources and information that speaks to their experience.
In the United States, LGBTQ youth have higher teen pregnancy and STI rates than their heterosexual and cisgender peers. There are many reasons for this, including: greater harassment, discrimination, and family rejection – leading to disproportionately poor sexual health outcomes.
"IN·clued offers young queer and trans folx an invaluable space to learn from and with each other. The curriculum gives LGBTQ young people the opportunity to bring their questions and concerns and to leave with the affirmation, information, and skills they need to be their own advocates and educators from that point forward."
– IN·clued Facilitator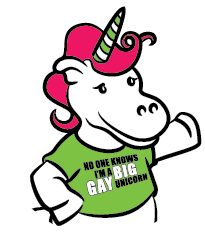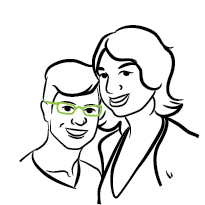 "I really liked learning about contraception that was more inclusive to me and my needs."
– Participant in Missoula, MT
"I really enjoyed the education on clinician visits because I struggle with that all the time."
– Participant in Minneapolis, MN